 Time-saving features that will rock your recruiting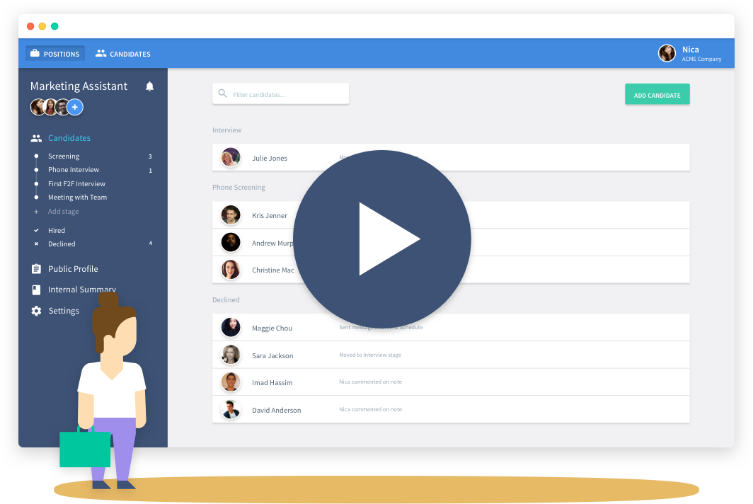 Flexible Hiring Pipeline
Build a unique hiring pipeline for each position on the fly
Lusk allows you to setup a hiring pipeline for each position individually. Add, rename, reorder and delete stages at any time during the process to always reflect the true hiring journey. Track the numbers to the right of the stage names to always stay on top of your active candidates.
Candidate Card
Capture everything about the candidate in one place and in context
A Candidate Card is created for each candidate added to your organization. This is where everything related to the candidate is gathered. Whether it's basic data, internal communication or email correspondence with your candidate, you'll find it all here. This is also from where you can move your candidate between stages, decline or hire them.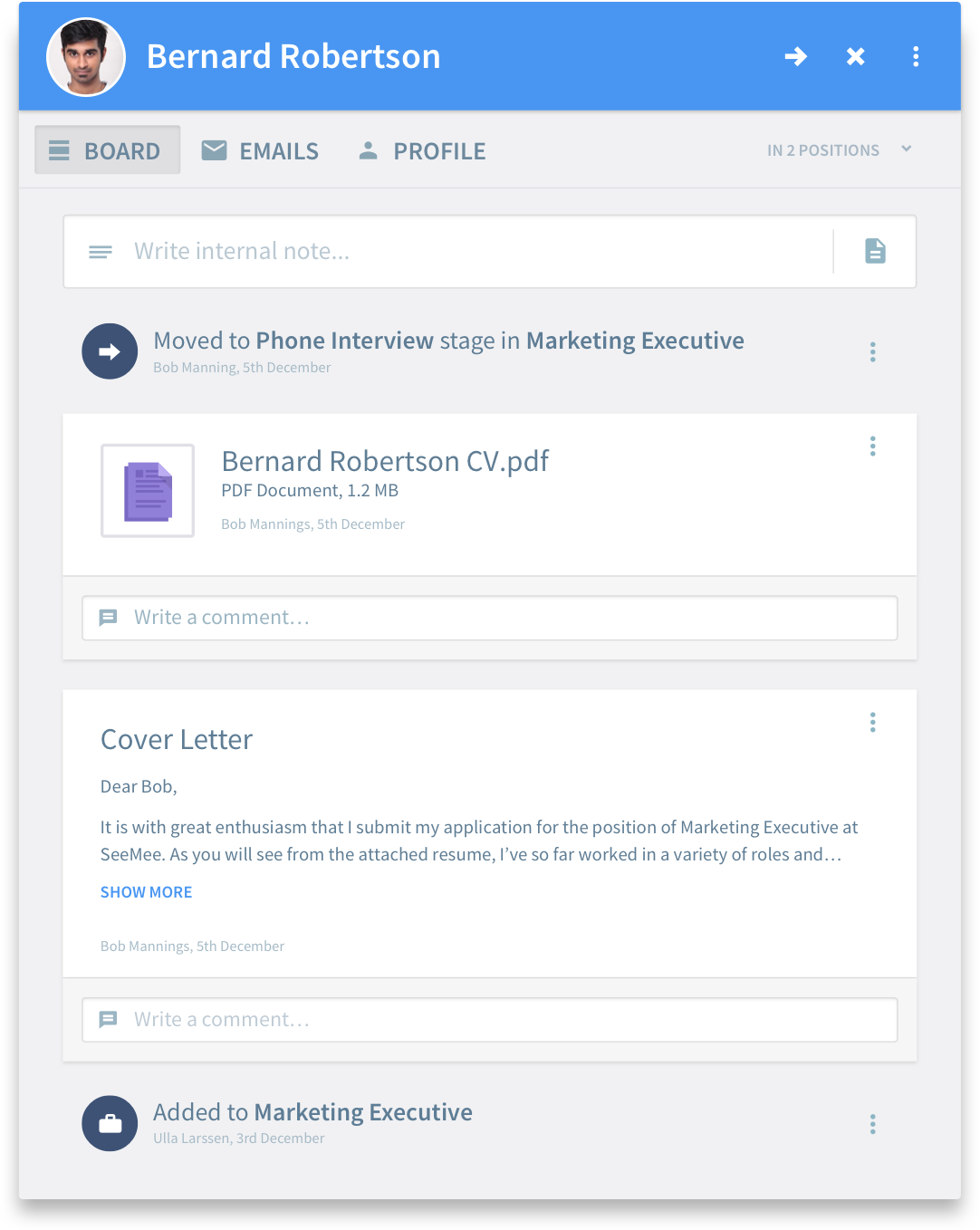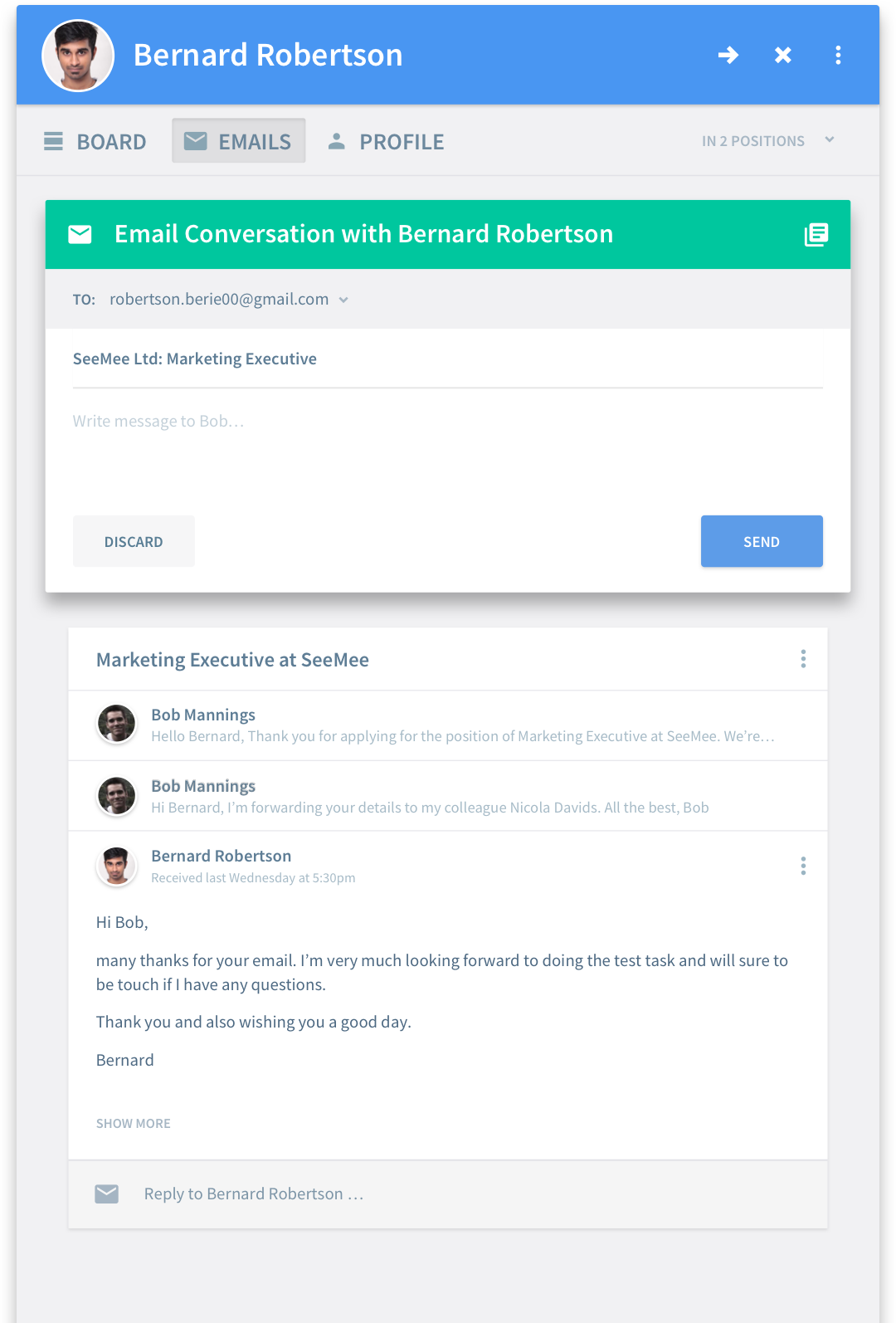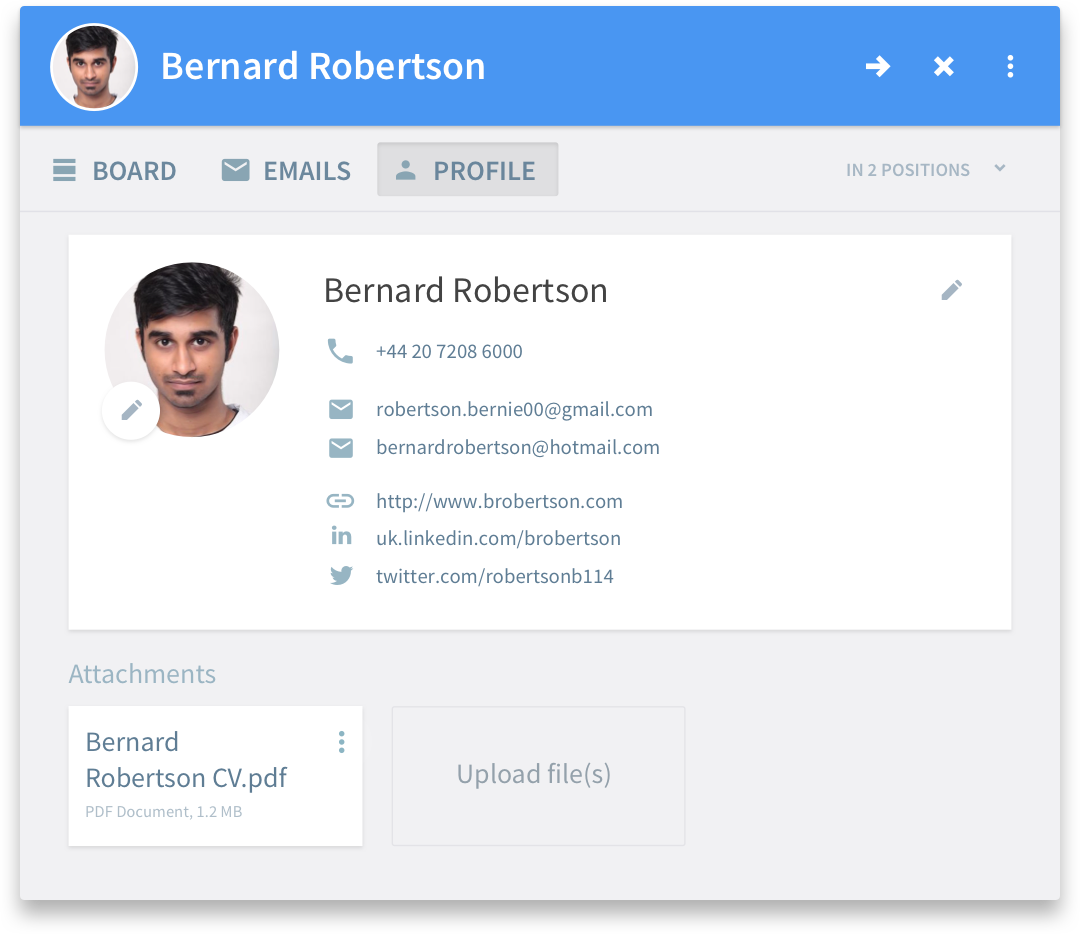 The Board
The Board is where you and your team can write notes, make comments and upload documents. It is also where all activities related to the candidate are recorded. Everything is listed in a timeline. Consider it the nerve centre of collaboration with your hiring team.
Careers Site
Keep your careers site up-to-date with minimal effort
Whether you have your own careers site or use Lusk's hosted version, you can easily publish and maintain your open positions directly from Lusk. For each position you can choose a public name, add a job description and customise the confirmation email. All updates are synchronised in real time. Candidates applying via your careers site are directly transferred to Lusk.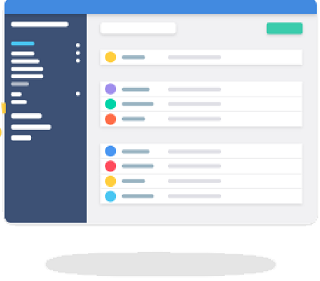 Hosted
If your organization doesn't yet have its own careers site, it just got one for free with Lusk. Customise it with your company logo and introduction text. It also comes with an application form via which your candidates can apply to your published positions.
API Integration
If your company already has its own careers site, no need to change a thing. You can connect it to Lusk using our API integration. You'll be able to publish, update and close positions right out of Lusk. Candidates applying through your own application form will be transferred directly to Lusk.
More Features
Candidate Pool
Find all candidates added to your organization here and build a talent pool of high potential candidates for future jobs.
Video questionnaires
Vet your candidates much more effectively by using video questionnaires. Set up a video questionnaire tailored to each position as you require.
Advertising on Social Media
Post your open positions with one click to Facebook, LinkedIn and Twitter and increase the number of candidates applying for your positions.
Hiring Team
Assign hiring team members to positions to keep the right ones engaged and informed of developments in the recruitment process.
Email Templates
Create templates to reuse emails, or parts of emails, that you send to your candidates over and over again.
Mass communication with candidates
Speed up communication with candidates and make use of the mass email function. Using an email template, you can send an email to dozens of candidates with just a few clicks.
Tagging and searching
You can use tags to easily sort and seek candidates in Lusk. Use tags to mark skills, experiences or qualifications and create a relevant database for the future.
Import candidates
Import candidates to Lusk using Excel, Google Docs, Numbers and other formats. This way you'll get a single database from all sources in one place.
Link to jobs websites
Link your advertised position to selected jobs websites. Candidates will be automatically imported into Lusk, and so you won't miss any of them.
What's next?
We are preparing a number of functions and improvements, which we will try to deliver to you as soon as possible. If you have your own suggestions for improving the application, do not hesitate to contact us at hello@lusk.io, we look forward to hearing from you!
All this comes with...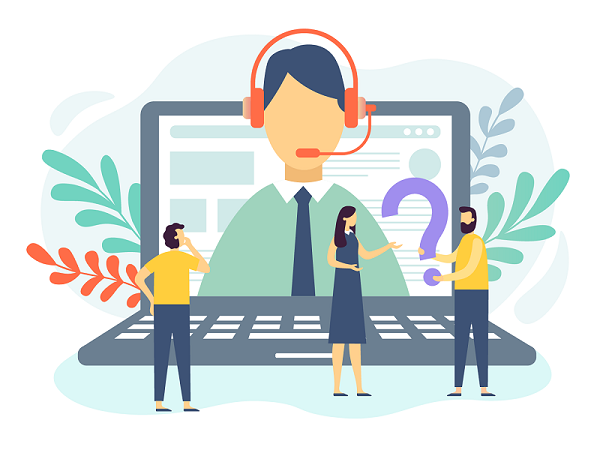 Friendly support
Experience our fast and effective support, which we sometimes like to shower with a modest dose of charm. Contact us via our Lusk Messenger which you can find on our website and in the app, or just email us.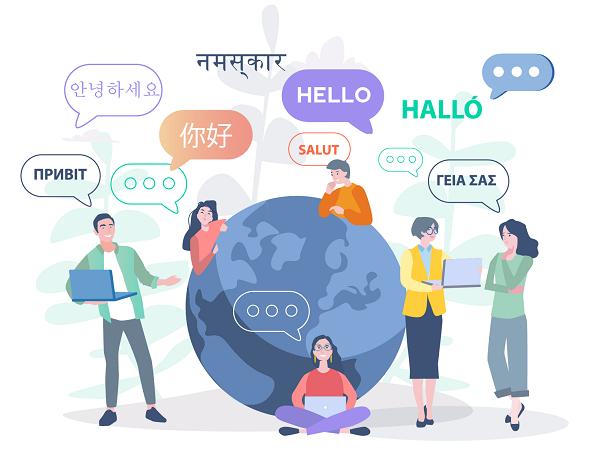 Multi-lingual App
Select the language you want Lusk to communicate to you in. On the menu so far we offer English, Spanish, Czech and Polish. Let us know if you'd like to use Lusk and we don't yet speak your language. More is on the way!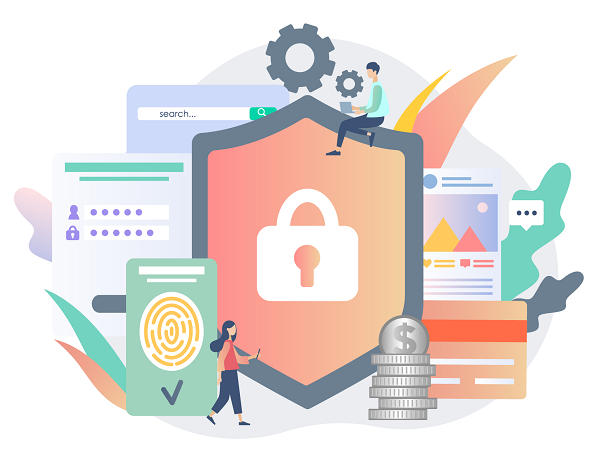 Robust Security
Security is one of the foundations upon which Lusk is built. Not only because of the extremely valuable and sensitive data you trust us to store for you, but also because ultimately our own self-preservation as a business depends on it.
Companies already recruiting with Lusk